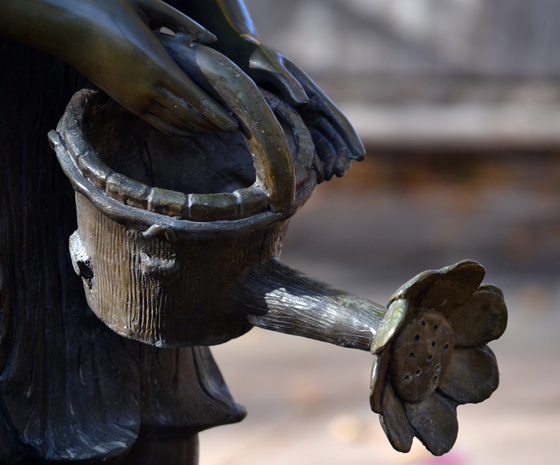 Some­thing we are try­ing to have a lit­tle fun with each month at Explore Kansas City is to post a photo that shows a small detail of a Kansas City land­mark or statue.
We are hop­ing that peo­ple will use the com­ments field at the bot­tom of this post and try and guess "Where's This?"
Next month, we will show the whole photo and reveal where the pic­ture was taken and a lit­tle infor­ma­tion about the landmark.
Good luck and have fun!